If visiting sailors wish to see more of the Samsø island – more than what lies within walking distance from the boat – they can now rent an electric bicycle right on the Ballen marina.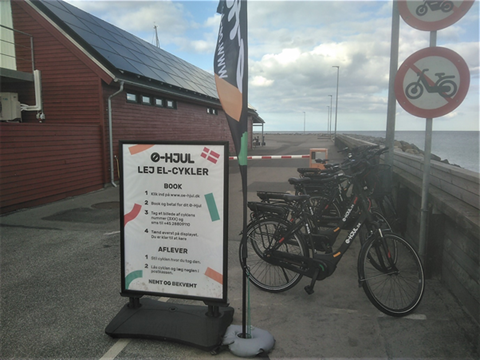 The new Samsø rental company takes care of punctures and repairs, if misfortune strikes when out on an adventure on land. The bike travels at least 80 kilometres on one charge. Specific food places – friends of the bike company – offer an electric socket to top up the battery.
The electric bicycles are the newest addition to the SMILE demonstrator on Samsø. They were announced on 19 June 2021 during a public event concerning electric vehicles and new charging stations on Samsø. The event was at the site of the SMILE battery, which was demonstrated as part of the official program. Check the website for more information.