Battery house in the Ballen Marina is now open
The battery house located in the Ballen marina on the island of Samsø is now open for public every Tuesday and Friday in July from 11:00 to 12:00 AM.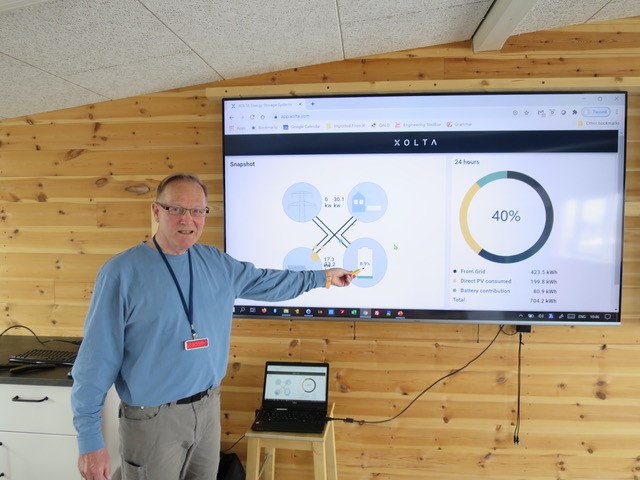 During the open house Samsø Energy Academy will introduce the photovoltaic panels that are installed in the harbour and how they contribute to the island sustainability goals to the citizens. The academy also plans to give more information on the installed battery energy storage system, ambition for a better service to the sailors, how sustainability contributes to the islands economy. The production of renewable energy on the island, climate, and Ballen's urban development will be among the other topics, which will be touched on. During the open house everyone is welcome to join and listen to the developments that have taken place on Samsø.
Remote controlling the sauna
Hocus-pocus, turn the sauna ON!
The sauna, which is located in the Ballen marina on the island of Samsø, can now be switched on and off remotely. The sauna has a large electrical load, and the room stays warm for quite a long time. Samsø Energy Academy wish to preheat the sauna, during the night for instance, when there is excess electricity generated by the solar panels which is stored in the battery. At the moment the sauna is controlled by a remote control which is accomplished by a software program. This helps the Ballen marina to better manage their energy demand and increase the efficiency of their solar panels and battery system.