Dr. R. Mauger has attended to Energy transition conference organised by the University of Eastern Finland on 24th of March to represent his latest findings resulting from the SMILE project and debate challenges and solutions for the transition to a future sustainable energy system.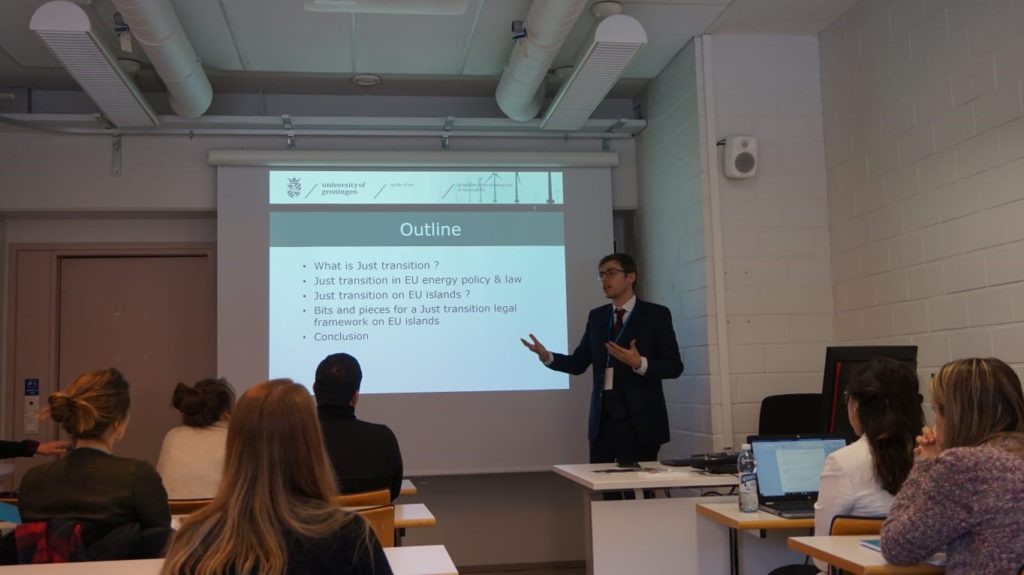 The event has brought leading experts from all over the world together to discuss and develop research content on specific topics related to the Energy Transition Challenge. Dr. Mauger looked the emerging concept of ''a just transition in the context of EU islands'', and investigated how this concept may be applied all over the world.
The European Commission has expressed its belief that the EU's islands can play a critical role as 'energy transition laboratories', and has set a target of decarbonising 1,000 islands in the EU by 2030. Dr. Mauger indicated in his speech that the SMILE demonstration islands and the project results would provide excellent insights into the challenges of full decarbonisation and how to overcome those. He went on his speech with ''beyond the technical challenge, a just transition must also seek to be democratic and participatory: it must involve people and benefit the local community. Through the promotion of local and community ownership of energy production assets, the islands of Orkney (United Kingdom) and Samsø (Denmark) have already made significant strides to ensuring a just transition''.
The presence of Dr. Mauger and his speech was well-received, and provoked a positive and fruitful discussion on what a just transition on EU islands may look like. The audience was astounded by all the positive changes that SMILE islands went through.
An academic article on this topic is expected to be published by the end of 2020.