On January 23rd, S. Scuri – researcher at the Madeira Interactive Technologies Institute (M-ITI) – gave an interview on the regional television about the SMILE project and the work being carried out in Madeira.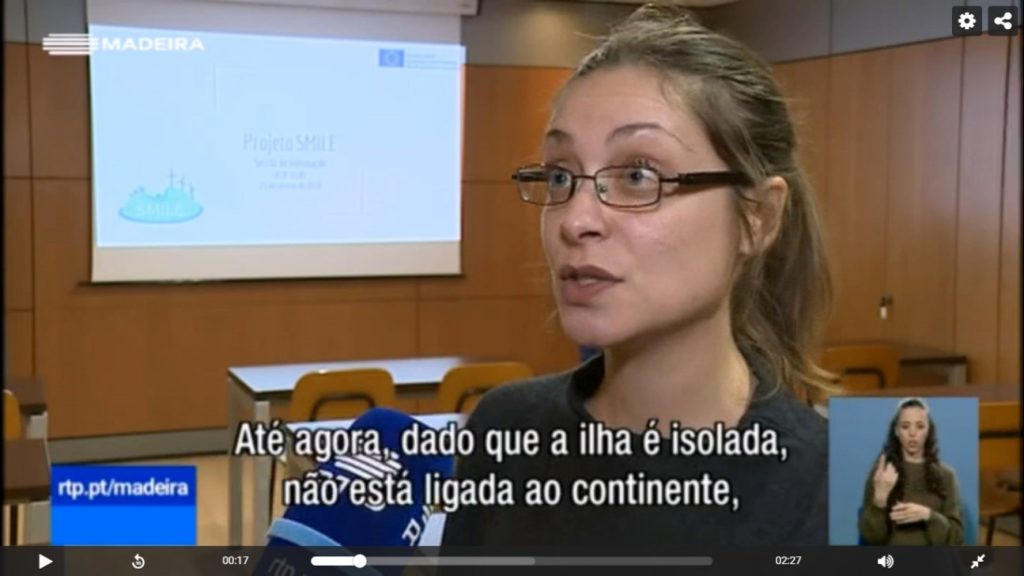 The interview was given at the headquarter of Associação Comerciale Industrial do Funchal – Câmara de Comércio e Indústria da Madeira (ACIF-CCIM), the Madeira pilot coordinator, during one of the information sessions organized by the local partners in the scope of a second-round recruitment phase. Goal of this initiative was to recruit further solar PV owners and ultimately collect additional data that would help the local partners get a better understanding of the consumption and production patterns on the island.
Sabrina indicated that so far, the effort resulted in 27 solar PV owners to be engaged: among them, nine new energy producers joined in SMILE and are already accessing the Energy Management System developed by Prsma. Sabrina went on her interview by describing the two pilots addressing the optimization of self-consumption in the new solar photovoltaic (PV) installations and how they adapt their consumption given the fact that they are currently not allowed to feed the excess generation into the isolated local Maderian grid.