Current situation and overall experience within the SMILE project. An interview with Sarah Bee, project manager from Route Monkey.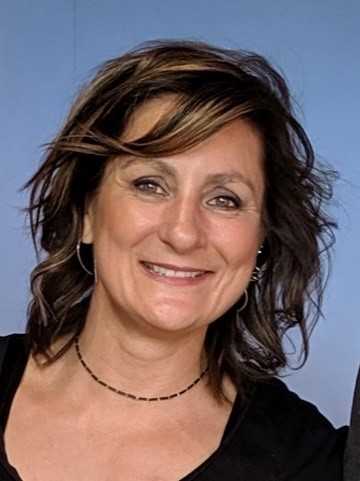 Sarah, could you tell us a bit about Route Monkey?
Trakm8 was established in 2000 and acquired optimization specialist Route Monkey, SMILE partner, in 2015. Route Monkey is now a wholly owned subsidiary of Trakm8 Ltd. Trakm8 is a technology leader in fleet management, insurance telematics, optimisation and vehicle camera solutions. Listed on the AIM market of the London Stock Exchange, we have over 240,000 units reporting to our servers. Whether you have one or thousands of vehicles, Trakm8 is the name you can rely on.
Route Monkey's award-winning optimisation software is proven to cut fleet fuel expenditure by up to 20% and increase productivity by up to 33%. For electric vehicles (EVs), the finite range and battery recharge rates of EVs often brings productivity challenges. Our award-winning EV algorithm can import a fleet's historic and forecasted data, and use it to calculate which existing routes and vehicles could be switched to EVs. Modelling in this way eliminates the need for prolonged and costly EV field trials. Once the vehicles are deployed, our algorithms optimise their performance. We calculate the impact of a wide range of real-time factors such as payload, average speed, route topography, weather conditions, and driver style; so that you get the most out of your EVs. In this way we help fleets make the switch to EVs in a way that is easy and delivers a return on investment.
Was it difficult for your company to apply for H2020 grant?
In 2015, Route Monkey was encouraged to join the bid consortium for the SMILE project by Community Energy Scotland, with whom Route Monkey already had an established working relationship for EV related projects. Route Monkey was able to offer specialist expertise in predictive algorithms for energy demand response in tandem with experience of smart integration of EVs into a wider demand response system.
What were your concerns & expectations related to participating in this project?
Since the SMILE project began in 2017 many further advances have been made by vehicle OEMs in terms of battery range and availability of a more diverse range of EV makes and models. In parallel charge point technology has also advanced, specifically in terms of two-way communications between the charge point and back office under the Open Charge Point Protocol (OCPP). Although these are advances we'd anticipated we were not sure what the actual delivery timeline would be. Fortunately we have been able to successfully integrate these advances for the benefit of the EV drivers participating in the SMILE project.
What was the biggest challenge you faced within the project?
Establishing secure communication with charge points using standard Internet authentication and cyber security has been a major technical challenge.
How did your business benefit from participating in SMILE project?
Using the experience gained through participation in the SMILE project, Route Monkey has been able to further develop its expertise in predictive algorithms for energy demand response and smart charging with a diverse group of end users based in Orkney, Samsø and Madeira, each of which has very different local topography, driving patterns, energy generation and demand response criteria. This will facilitate development of more robust algorithms for our end customers as they also transition from fossil fueled vehicles to EVs.
Was your work plan efficient and coherent with the time-frame of SMILE
Despite the technical challenges we have faced, we have managed to work flexibly to ensure successful delivery of the wider project.
What are the most recent developments regarding your company within the SMILE project?
Madeira has been using our algorithms for some time now to inform smart charging for a fleet of tourist e-Tuxis and also a small fleet of Renault Zoe's operating from local energy supplier EEM's garage. On Samsø, Route Monkey's algorithms will be used to inform smart charging of batteries on board boats moored in Ballen marina.