Do you know that the installations of heating systems and electric vehicle chargers have been continuing on the Orkney demonstrator during the past few months, with the full 45 houses signed up to receive the four different heating systems, and a further 30 properties signed up for domestic or business Electric Vehicle (EV) charging points?
In particular, 40 of the 65 installations are underway, with the heating/hot water systems operating as a standard install, currently providing heat and hot water. Very soon the 'smart' functionality will be implemented too!
The control logic software, operating between Kaluza controls, and both the Sunamp thermal store and Lithium Balance batteries is still in the final stages of testing and development, and expected to be completed in the coming few weeks. Kaluza have successfully connected and begun testing on the 5 Lithium Balance batteries.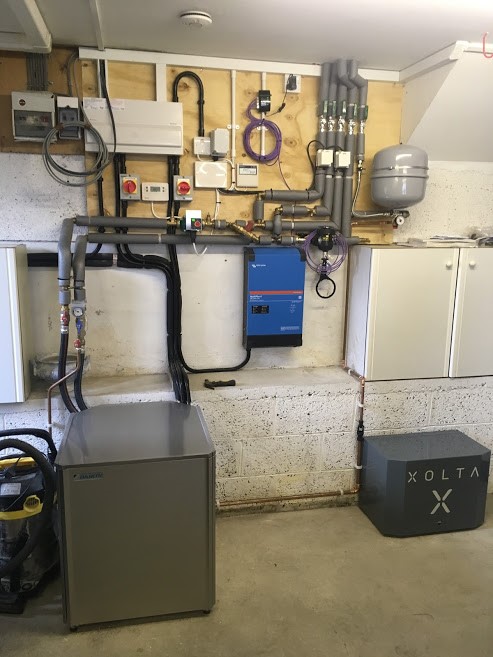 Ten Kaluza EV chargers have been installed at business properties across the project area, with Kaluza having remote access to be able to extract the data from these chargers. We are awaiting delivery of the Alfen Domestic EV chargers from RouteMonkey, who are in the final stages of remote testing their API on the charger, before the delivery of the chargers to Orkney ahead of installation in the New Year.
Sunamp engineers visited during November to work alongside the local installation contractor to iron out some early issues with the integration of the heat batteries into participant's homes. This proved to be a long but very rewarding period for all at CES, Sunamp and our contractor R.S. Merriman, with a lot of knowledge gained on how the heat batteries required to be set up to work alongside the Daikin Altherma heat pumps, and work effectively within the parameters of the project. The installs to date have been met with positivity from the participants, some of whom are benefitting from a working heating system for the first winter in years, while we continue to monitor and react to any small snagging issues with the systems ahead of the roll-out of the 'smart' curtailment response in the New Year.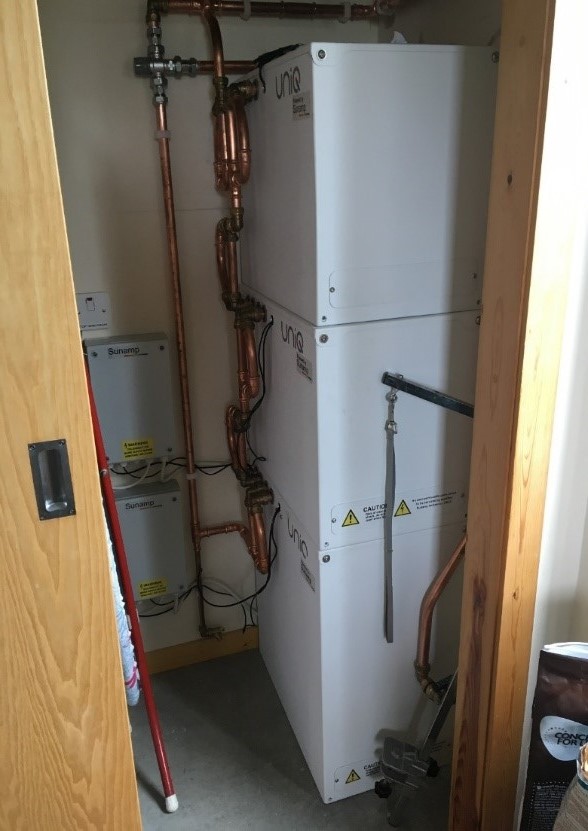 Kaluza were in Orkney filming project installations for promotional material, while the project installations and Sunamp were featured as part of BBC Radio 4's 'Costing the Earth' programme.
Looking into the New Year, the project team are looking forward to getting the remaining installs on the ground and operational during January and February, as well as rolling out the smart control functionality for the systems during this time.