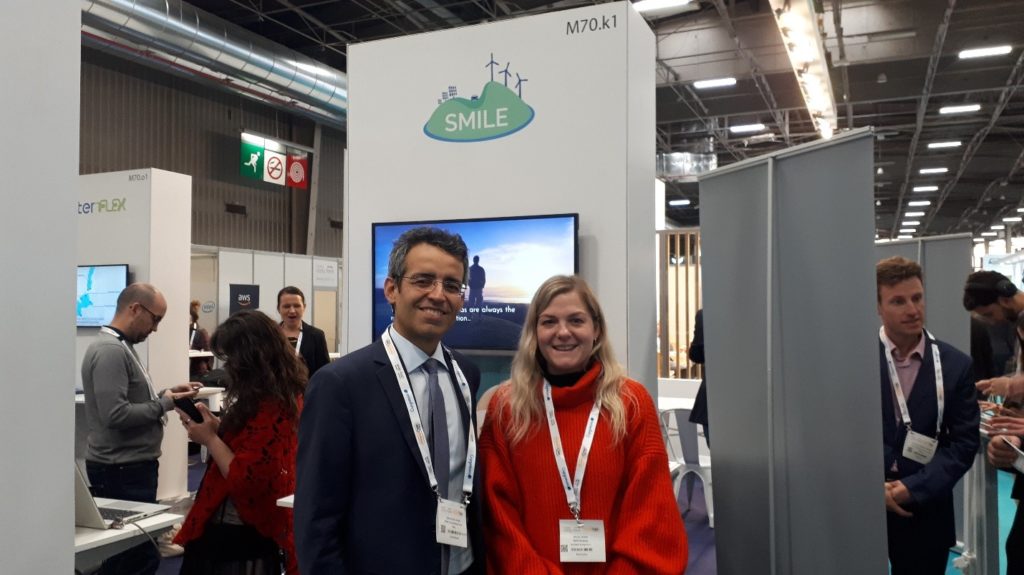 More than 500 visitors came to our project stand!
We are glad to announce that Giannicola Loriga – SMILE Project Coordinator –  has presented the latest advancements of our project at the European Utility Week that took place from 12 to 14 November in Paris (France).
In particular, Giannicola held a presentation about SMILE technological and non-technological solutions in the framework of the session entitled "Storage services for network operators" which took place on 14 November from 11.00 to 11.20 in the EU Project Zone Theatre.
His presentation focused on SMILE solutions and on the three large-scale pilot projects are under implementation on the three pilot island locations: Orkneys (UK), Samsø (DK) and Madeira (PT).
Moreover, Giannicola spoke to Smart Energy International about the project: "We believe that to change the world we need to start doing something, no matter if it is just a small step, and this is what we are trying to do with SMILE: we are trying to create a clean, affordable and reliable energy system starting from the islands and, then hopefully, to replicate it all over the European Union".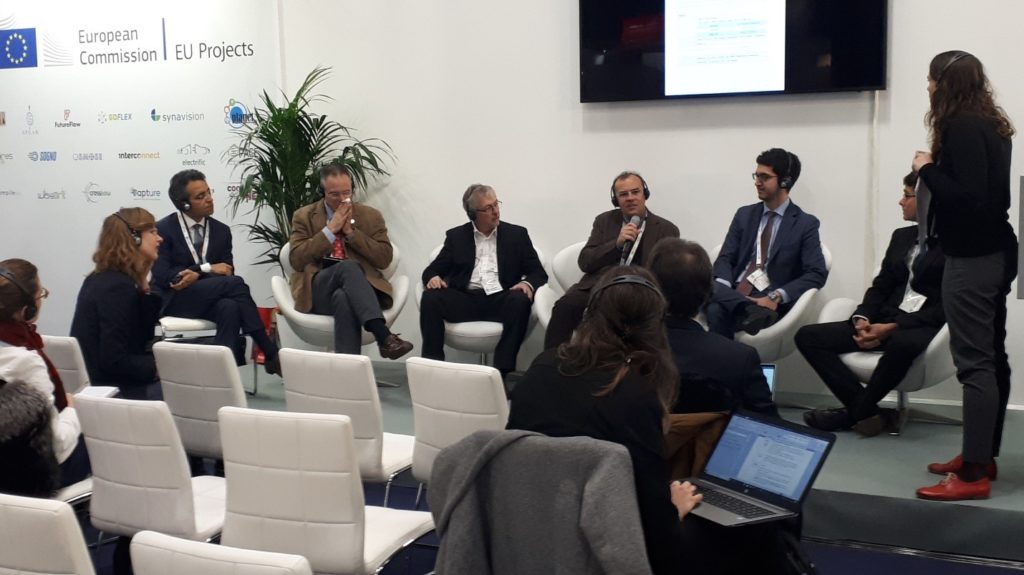 His full interview is available here.
SMILE team also a stand in the EU Project Zone and we are glad to announce that more than 500 visitors came to our project stand!