In the StayOkay in Den Burg (Texel), 70 people met last Thursday to think together about how islands such as Texel can make their energy supply more sustainable. Delegates from the Portuguese island of Madeira, the Scottish archipelago of Orkney and the Danish island of Samsø had come to Texel to exchange practical examples together with experts from the Wadden region and the Noord-Holland region.
The conference was part of the European SMILE project which aims to develop and exchange smart practical solutions of islands in the field of energy and self-sufficiency. Thirty delegates from Madeira, Orkney and Samsø had come to Texel for the public part of the three-day conference. In addition, 40 Dutch people were present. Although Texel is not officially part of the SMILE project, New Energy Coalition and Sustainable Alliance successfully lobbied Texel to bring the event to Texel.
Major energy ambitions for Texel
Alderman Fleming opened the conference with a speech about Texel's great ambitions and the challenges that this poses. On behalf of SMILE, Mark de la Vieter of the New Energy Coalition then summarised what the various islands have to offer each other. Pepijn Lijklema of Texlabs then presented Texel's energy assignment by providing a visual overview of Texel's energy consumption and all greenhouse gas emissions. The representatives and involved companies of Madeira, Orkney and Samsø were invited to present their ideas to make Texel more self-sufficient based on their own practice. "We are very pleased that we were able to explain the techniques and concepts developed in SMILE on Texel; we hope that this will enable Texel to quickly become a leader in the field of energy transition", says De la Vieter, who organised the event from SMILE in collaboration with Texel Labs.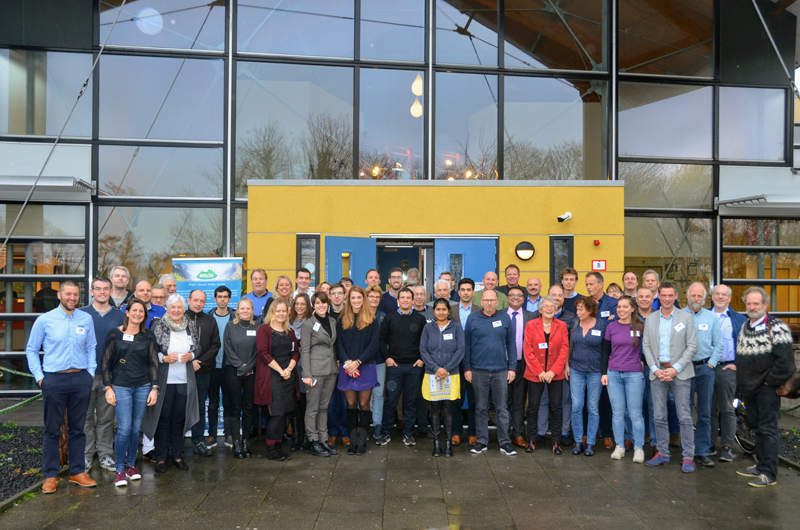 Energy game Texel
In the afternoon there were interactive workshops and brainstorming sessions about collaboration, local revival and a smarter balance between use and revival. The results will be elaborated and shared with the participants. After the sessions, the energy game Rondje Texel was played in groups of six people. This educational board game is a simulation, in which six interested parties have to help with the energy transition within ten rounds of play on Texel by making use of all the different ways of generating energy. "It was interesting to hear that the participants from the other islands immediately saw the similarities between what can go wrong during the game and what goes wrong with them in practice. The different islands have indicated that they would like to see to what extent we can also use the game on their islands," says Lijklema, who developed the game especially for Texel. The day ended with a large network dinner.