The most important developments in Orkney within SMILE project in the last three months.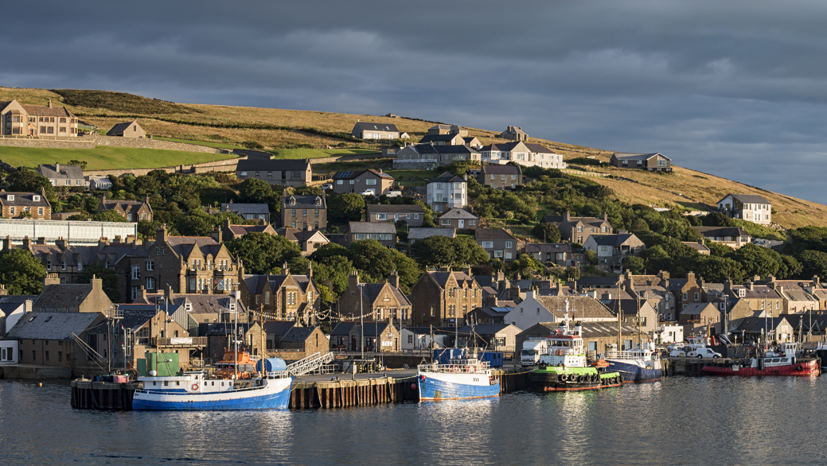 The project has entered the installation preparation phase with the necessary equipment now being procured and technology readied to be integrated into homes. Final design details are being ironed out by all partners, as part of the preparations during this crucial stage of hardware installation. This is after a successful February partner meeting in Madeira, where discussions lead to some great progress.
Representatives from Sunamp, OVO and Daikin have already conducted training with the project's local installer team, R.S. Merrimans, who now have the required technical understanding and support to work with all the various technologies for each of the separate installs involved in the project. The first Sunamp PCM heat battery, Daikin air source heat pump and OVO controller unit have already arrived in Orkney and are in the possession of our local installer team, who are now in the process of conducting a trial installation before rolling out in participating properties.
This month initial home visits to properties have been completed and the most suitable properties can now be confirmed after technical survey. Energy monitors and temperature recorders have been installed in key properties throughout the project area. With data on electricity usage and home temperature values being recorded for future analysis. All recorded data has also been made available to the respective homeowners.
Local awareness for the SMILE project has also been created through Sunamp representatives engaging with the local community via a presentation at the Orkney Renewable Energy Forum (OREF) in Stromness. During which they explained the inner workings of their heat battery system to members of the public and how it could benefit their own heating systems.
Plans for the upcoming months
During the next month R.S Merrimans, in co-ordination with CES, will have completed the majority of technical assessments at the shortlisted project properties. The project is also on track to have the first lot of installations completed and operational within the next weeks. There should then be a sustained focussed period of installation activity, capturing the bulk of the properties rapidly, but, realistically seeing a tail off at the end that could last for 3 months until all final equipment (esp. the Household batteries) is in place and the installation phase is at an end.
In addition to the installation of the main project equipment, CES will have also begun analysis of some energy and temperature data already being gathered at key properties in order to begin producing impact predictions on a per property basis. Throughout, participants will be given periodic summary reports and access to their own energy data, allowing residents to make increasingly informed decisions on how to better manage their own energy consumption.