Dr.-Ing. Funda C. Ertem-Kappler from Stichting Energy Valley represented the Smile project with a poster at the World Sustainable Energy Days (WSED) from 27th of February till 1st of March in Wels, Austria.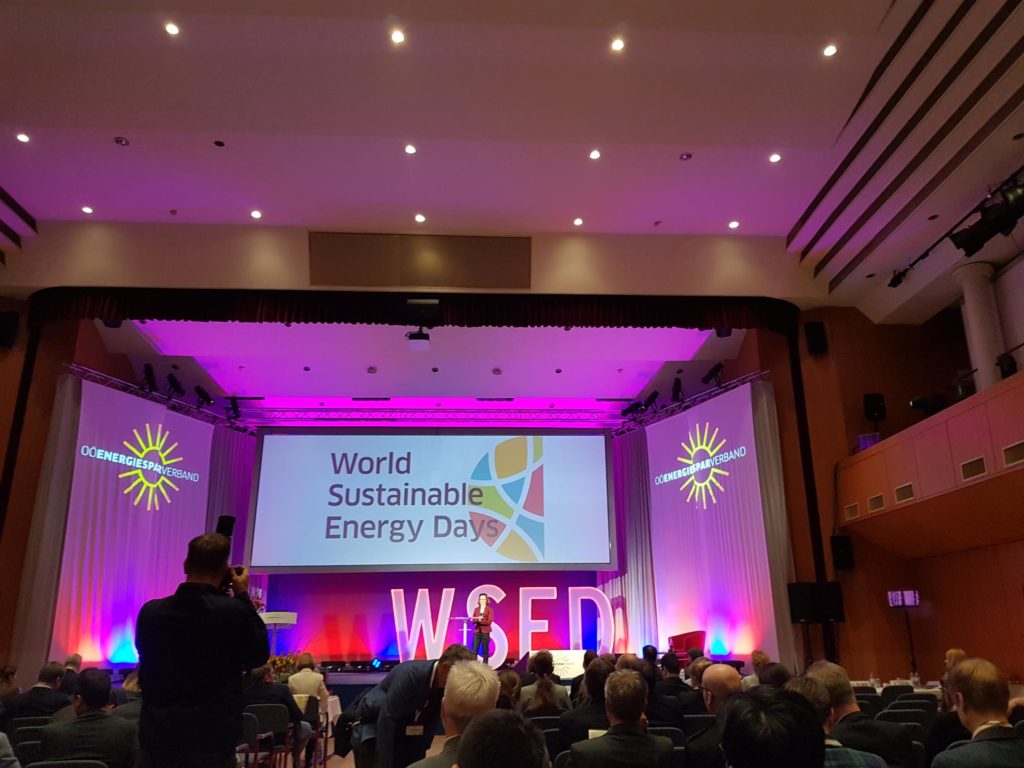 The Clean Energy Package is changing Europe's energy markets. "Energy efficiency first" is at the core of Europe's commitment to a clean energy transition. This requires strong policies, competitive businesses, technology innovation and investments. The WSED 2019 event addressed up-to-date information on markets, policies, technologies, financing, business models, research and case studies in 6 specialized conferences:
European Pellet Conference,
Young Energy Researchers,
European Energy Efficiency Conference,
Energy Efficiency Policy Conference
Industrial Energy Efficiency Conference
Smart E-Mobility Conference
WSED 2019 helped connect business actors engaged in the energy transition: technology and equipment companies, energy companies, service providers, planners, developers, financing sector, sustainable energy research community and the representatives from public bodies. Event also gave hands-on experience through technical site visits to innovative energy efficiency projects and hosted a tradeshow with 1,600 exhibiting companies and more than 100,000 visitors.